Everyone has felt that panic and anxiety when they discover their hot water system is on the fritz.
You find yourself without crucial hot water system, or your water heater is leaking, making noises, and needing immediate attention.
That's when you need 24-hour emergency local hot water heater repairs.
So it's good to know who to call in Sutherland Shire and surrounding areas for emergency hot water system repairs. You want to find a company that is trusted locally as well as experienced to handle any type of hot water system service and the repairs on each hot water heater.
Common Types of Emergency Water Heater Repair Services
Your best local affordable Sutherland Shire plumber handles all types of emergency hot water system repair services.
Water Heater Noises and Leaks
The most common difficulties that can require emergency service are when your water system heater is making noises, or there are leaks.
Water Discoloration and Temperature Changes
Also, water discoloration, changes in water temperature, or leaks can also be an indication that something is amiss with your hot water heater.
Possible Causes of the Symptoms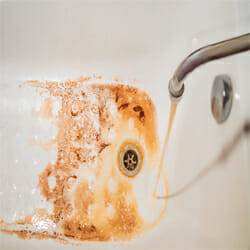 Any number of reasons can be causing these symptoms. There could be leaks in your water lines, and sediment can be either clogging them or getting into areas that could cause problems.
There can also be pressure problems, either too much or not enough. If it's a matter of the temperature being too cool or too hot for the appropriate settings, there could be problems with the thermostat, the valves, and the gaskets.
If it's a discoloration issue, you could be developing rusty pipes, the tank is corroding, or the anode rod is rusting.
Why to Hire a Professional
Keep in mind that water heaters are delicate appliances that involve hot water systems, electricity, and gas lines. So repairing or replacing them should be done by a licensed professional plumber.
Any of these hot water problems or any other issue is reason enough to call on an emergency local hot water system repairs company in Sutherland Shire.
What Are Some Types of Hot Water Heaters
In addition to the types of emergency water heater repair services mentioned above, it's important to note that there are also variations within each category of hot water heaters.
Storage Tank Water Heaters
For example, storage tank water heaters come in different sizes and capacities, ranging from small tanks for apartments and condos to larger tanks for families and commercial properties.
Tankless Water Heaters
Tankless water heaters also vary in size and capacity and can be installed as a whole-house system or as a point-of-use unit for specific areas of the home.
Hybrid Water Heaters
A hybrid water heater is another option as it operates as a heat pump by taking heat from the air and heating up the water.
Solar Water Heaters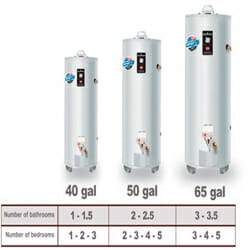 A solar water heater has a rooftop solar cell that takes the sun's energy and heats up a particular type of liquid to run the water tank.
Condensing Water Heaters
A condensing water heater is ideal for those that need a capacity greater than 55 gallons. It's much like a storage tank version although it will take exhaust gases and heats the coils.
Importance of Hiring a Licensed Specialist
When it comes to hot water system installation and repairs, it's crucial to hire a licensed and experienced specialist who can assess your home's hot water needs and recommend the best type and size of heater for your household. They can also provide maintenance services, such as flushing the tank and replacing worn-out parts, to ensure your hot water system operates efficiently and safely.
Also Read: Water Heater Buying Guide
Advanced Features in Hot Water Heaters
In addition, many water heaters now come equipped with advanced features such as Wi-Fi connectivity, remote control access, and smart home integration. These features allow you to control your hot water usage, monitor energy efficiency, and even receive alerts when maintenance is needed.
Benefits of Having a Reliable and Efficient Hot Water Heater
Overall, having a reliable and efficient hot water heater is essential for a comfortable and convenient home. By understanding the different types and variations available, you can make an informed decision and ensure your hot water system needs are met with ease and convenience.
When You Need Local Water Repair in Sutherland Shire, Trust Us for Emergency Service
When it comes to hot water heater installation, choosing the right one for your home or business is important. The size and type of heater you choose will depend on your hot water needs and your budget. At Damien McEvoy, our team of expert plumbers can help you navigate the different hot water tank replacement costs and find the right solution for your needs.
We work with all makes and models of hot water systems, including conventional tank models and tankless water heaters. Whether you need a new hot water system installed or your current system repaired, our skilled plumbers have the expertise to get the job done quickly and efficiently.
We take pride in our work and are committed to providing our clients with exceptional customer service. With over ten years of experience in the industry, we have the knowledge and expertise to handle any hot water system issue you may have.
At Damien McEvoy, we understand that plumbing emergencies can happen at any time, which is why we offer 24/7 emergency services. If your hot water runs cold in the middle of the night, you can count on us to be there to get it hot again.
In addition to installations for any hot water heaters and repair services, we also offer a range of other residential plumbing services. Our team can assist with leak detection, drain cleaning, toilet repairs, and more. Whatever your plumbing needs may be, we have the expertise and resources to get the job done right.
So when you need hot water heater installation or service in the Sutherland Shire, give us a call. We offer free consultations, and our team will work with you to find the best solution for your hot water needs. Don't let a faulty hot water system ruin your day – let Damien McEvoy take care of it for you.