Damien McEvoy Plumbing is one of few local plumbing companies to provide pipe freezing services in the Sutherland Shire. Our service is available for a range of customers from industrial pipe freezing to commercial and residential shrink fitting. Our service is also a very effective way of pressure testing systems and carrying out fire system repairs.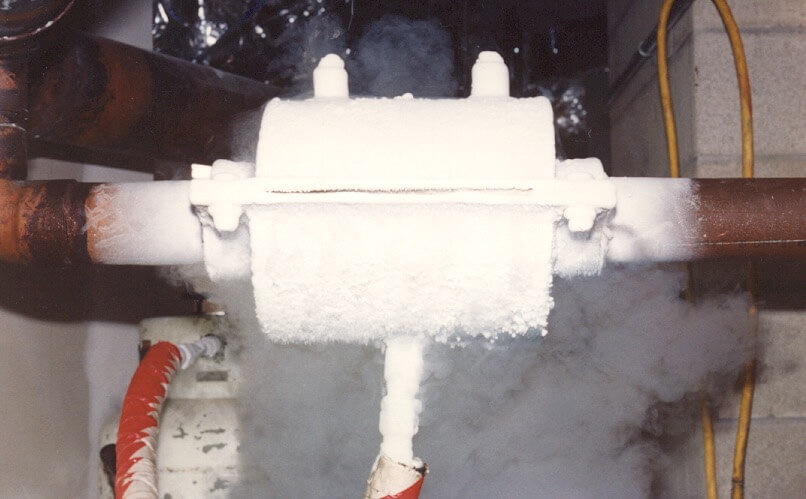 Our pipe freezing service provides a fast solution for conducting plumbing repairs and installs in Bangor without the need to shut off the water supply. Our pipe freezing service utilises liquid nitrogen to stop the flow of water or other liquids, creating a solid ice blockage which allows contractors to complete their works on already functioning systems. It's a very effective solution for leaking taps, replacement of corroded pipes, property drainage, and the install of new fixtures where turn-off valves are absent.
Looking for another plumbing service provided by Damien McEvoy Plumbing? Check out our plumbing services page for a complete list of our services.