Have you got a leaky tap, broken toilet or another type of plumbing repair? As Damien McEvoy Plumbing is a local Sutherland Shire based company our staff are only minutes away, ready to serve the needs of Kirrawee home and business owners. For a free quote give our team a call to speak with the Shire's best plumbing company.
There's no job too big or too small for our plumbers, whether your bathrooms got an overflowing toilet or the taps are leaking you can rest assured we'll be there to repair it. Our work vehicles are stocked with washers and fittings to repair almost any bathroom or kitchen tap, wasting no time sourcing materials. We service all types of residential dwellings, including high rise apartments, rental properties and granny flats as well as all cafes, restaurants and all other types of commercial buildings.
Call our friendly team on (02) 8599 4593 to book in for your free quote today.
Our pricing is upfront, and there are no hidden costs even if we do find a mishap or something unexpected while completing your job. We have a great reputation in the Sutherland Shire area and take pride in giving the best service and value for money.
Complete Sewer Cleaning & Blocked Drainage Service Kirrawee
At Damien McEvoy Plumbing, our drainage team have seen it all from gurgling drain pipes and foul smelling bathrooms to sewer chokes ridden with tree roots. If you're witnessing any of these common drain blockage issues or possibly even one of the less obvious symptoms like a slow draining toilet or sink then it's time to give our plumbers a call.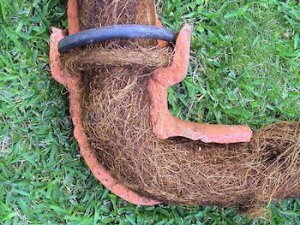 Leaving any of these issues to sort themselves out is simply asking for trouble, and will lead to a whole slew of problems further down the track, not to mention the additional costs for damages incurred due to flooding. Don't leave these issues to chance, our local Kirrawee drain team are only minutes away, ready to clear the most stubborn blocked drains.
Ask about our fix it or it's free guarantee!
Our trucks are fitted with the latest drain inspection tools and cleaning technology, including our CCTV pipe inspection cameras, high-pressure water jetters, and of course our trusty plumbers' snake. Rest assured, you're in good hands when you deal with our plumbers, we're yet to come across a sewer or stormwater pipe we couldn't unblock.
Kirrawee's Leading Hot Water System Supplier and Installation Company
Damien McEvoy Plumbing staff are all qualified hot water experts, trained to repair, supply and install a wide range of water heating systems from all the leading brands. Our Kirrawee service branch stocks a wide variety of water heating systems from Rinnai, Dux, Rheem, Bosch, Vulcan and many more.
Heating Units Sized To Suit YOUR needs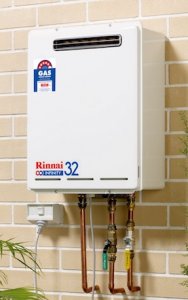 Our plumbers don't leave anything to assumption when installing or replacing hot water units and will ensure you're fitted with a system perfect for your home or business by taking into consideration things like:
– Amount of people drawing on the unit
– Size of your property
– Available energy source and preference
– Budget considerations
Dedicated Water Heater Repairs & Maintenance Team
We've seen it all when it comes to heating repairs and frequently answer distress calls for
– No hot Water
– Water coming out dirty
– Running out of hot water
– Emergency hot water repairs
We have all the tools and equipment necessary to work with all types of systems " gas, solar, and electric, and can have systems that produce no hot water back in working condition in no time at all. No matter whether you've got an electric or gas storage water heater, instantaneous hot water unit, or heat pump, rest assured, the Damien McEvoy Plumbing team can repair it and are only minutes away.
Call our friendly team on (02) 8599 4593 for a free quote on all hot water works
Licensed Gasfitter and Gas Installation Services
Damien McEvoy Plumbing staff have been trained as licensed Gasfitters and installers. Gas fitting is fast becoming one of our most sought after services as more and more homeowners in Kirrawee are switching to gas-powered appliances to save money on their energy bills.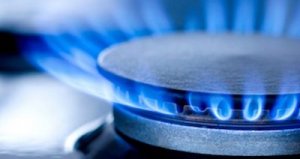 Our gas plumbers are well trained and highly experienced to deal with both LPG and natural gas systems, able to provide gas system sizing and fitting for new homes renovations as well as smaller projects like gas meter installations and bayonet fitting. Our gas installers have been trained to install gas hot water systems, stoves and ovens, BBQs and all of your other everyday appliances.
Gas leaks are no joke, if you happen to smell gas on your property, give our emergency gas leak detection team a call immediately on (02) 8599 4593 and we'll be at your door as quick as we can be equipped with the state of the art tools to find the source of the smell.
Fast Response 24 Hour Emergency Plumbing In Kirrawee
Our 24-hour emergency plumbing team in Kirrawee around the clock to provide the quickest response after hours service in the local area. If you're experiencing any type of unexpected water or gas issues give our team at any time of the day (or night) on 02 8599 4593 and we'll be with you in under an hour.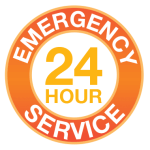 At Damien McEvoy Plumbing we understand that local home and business owners rely on round the clock plumbers for unexpected burst water pipes, and gas leaks. We'll have an after-hours emergency plumber at your door in no time to get things under control. Our service doesn't stop there, we'll return first thing in the morning to get repair anything and perform a full-service inspection in case of any other underlying issues.
There's no burst pipe too small and no overflowing toilet too big for our team, you can put your mind at ease knowing that Damien McEvoy Plumbing is only minutes away from Kirrawee.
We're available around the clock, call our after-hours team on (02) 8599 4593 for any emergency repairs.
Trenchless Pipe Relining Kirrawee
Our drainage team are always striving to bring residents of Kirrawee the latest and most innovative plumbing solutions. We're proud to be able to provide our customers with an exciting new repair service, pipe relining. Pipe relining is set to change the way we repair and service your cracked or broken drainage pipes. If your underground drains or pipework need to be replaced, repaired or renewed, we can provide you with a no-dig drain repair using our lining technology.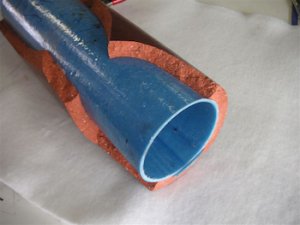 Using our trenchless repair solutions our plumbers have been able to save home and business owners driveways, and gardens as well as thousands of dollars in excavation fees. Our pipe relining process is non-invasive and involves no digging as we take advantage of inspection openings already in your plumbing system. In less than 1 day our team can completely renew your drainage system to be stronger than ever before, stopping tree roots and clogged drains dead in their tracks with no signs of excavation or cleanup required.
Pipe Freezing and Shrink Fitting
Damien McEvoy Plumbing is one of few local plumbing companies to provide pipe freezing services in the Sutherland Shire. Our service is available for a range of customers from industrial pipe freezing to commercial and residential shrink fitting. Our service is also a very effective way of pressure testing systems and carrying out fire system repairs.
Our pipe freezing service provides a fast solution for conducting plumbing repairs and installs in Kirrawee without the need to shut off the water supply. Our pipe freezing service utilises liquid nitrogen to stop the flow of water or other liquids, creating a solid ice blockage which allows contractors to complete their works on already functioning systems. It's a very effective solution for leaking taps, replacement of corroded pipes, property drainage, and the install of new fixtures where turn-off valves are absent.
Contact Us – Upfront Free Quoting
For a free quote on your plumbing repairs or installation in Kirrawee, give our friendly staff a call on (02) 8599 4593 and find out for yourself why we've got so many 5-star customer reviews.

We'll have a plumber at your door to inspect your property and provide you with a solution to move forward there's no hidden catch on our free quoting policy and we don't charge a call out fee either.
We service all parts of the Shire if you require plumbing service in another suburb check out our service area page.