Gas Fitting Services
Gas fitting is one of our most sought after services in 2016 as now more than ever, it is used as the primary energy source for the majority of your everyday household appliances. Everyday household features that we take for granted would be useless without the use of natural gas to power them, hot water systems, room heaters, kitchen stoves and cooktops, BBQs would all be made redundant if it weren't for the street gas connection.
Properties that have been recently developed or renovated should all be fitted with a gas connection sized properly to serve energy to all of your appliances at once if need be. One of the main advantages of using this vapour as your primary energy source over electricity is the low cost on your energy bill. Australia has one of the largest natural gas deposits in the world, which is a key contributing factor in providing residents throughout the country with a cheap fuel source all year round.
If your Sutherland Shire property has not been properly fitted with a gas connection, the plumbers here at Damien McEvoy Plumbing are all trained and licensed as gas fitters. Our team has all been trained to carry out gas works from the initial sizing of the system, installation of all copper piping, testing of the system (tested to Australian Standards) and then any maintenance or additions further down the track if required.
All of the tradesmen at Damien McEvoy Plumbing are competent in both plumbing and gas fitting. Using the one company for both of these services will allow for the project to run much more smoothly than having two companies communicate between one another to figure out the most cost-effective solution. Our company is completely licensed and insured to carry out any type of LPG or Natural Gas work.
Gas Installation Services
There are several benefits in using natural gas throughout your home. After our team of gas fitters have made the service connection from the gas main your home is open to wide range of new possibilities. Damien McEvoy Plumbing provides a wide range of gas fitting and plumbing services, see below for some of our more frequently requested services or give us a call to see how we can help you on (02) 8599 4593.
Connection Inspection and Service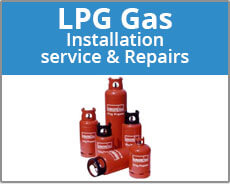 Whether you are a commercial or a residential gas consumer, you are required to carry out a compulsory biennial inspection of your gas connections. We offer a door-to-door gas connection inspection and service to all of our commercial and residential consumers in and around the Sutherland Shire.
Gas Meter Installation
Our plumbers have been trained to fit and install gas meters in residential and commercial environments. This means our team carry out the necessary sizing of your homes energy consumption to ensure that the meter is correctly sized for all of the appliances that will be running on the vapour. We also replace older gas meters if your current gas meter is ready for renewal.
Gas Bayonet Fitting and Installation
As a leading licensed gas fitting company in the Sutherland Shire, Damien McEvoy Plumbing is regularly called up for outdoor bayonet installations as well as indoor bayonet fitting which is more commonly used for space heaters. If there is no line in the area you have in mind, the team will be able to safely extend the current service line to your desired location.
Gas Stove / Oven Installation
Residential and commercial kitchens are now more than ever, relying on gas fitters to be able to connect their primary fuel source to power all types of appliances. Our team provide quick, professional stove and cooktop installation services to all of our customers in the Sutherland Shire. We have worked with all of the leading kitchen appliance brands like Miele, Fisher and Paykel and have long running business relations with Harvey Norman and other supply companies which can be utilised to provide you with the best possible price.
Gas Hot Water Systems
Damien McEvoy Plumbing is your trusted local hot water systems installation service team. Our hot water team a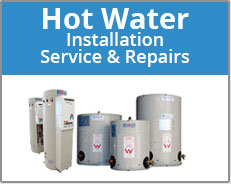 re able to provide installation and repair services on all types of water heating systems, irrespective of their model and make. Our expert team are fully competent and have worked with all types of water heaters in home and businesses in the Sutherland Shire.
Gas leaks
If you smell gas in your home or office, it is vital to turn off all gas appliances and pilot lights, and then make an emergency call Damien McEvoy Plumbing. Our expert team would visit your premises immediately to locate the cause of the leak. Our team is available 24 hour per day for such issues, we take leaks very seriously as they can be extremely dangerous if not rectified as soon as possible. The team have all the necessary tools to detect and locate the leak in your line including, manometers, gas sniffers and bubble leak detectors. All leaks are quickly fixed to avoid any danger to you or your family. Damien McEvoy Plumbing will then double check for any further leaks before leaving your business or home before to give you added peace of mind.
Whether you are considering a new line connection, a changeover from LPG to natural gas or you would just like a bayonet or appliance fitted, the team at Damien McEvoy Plumbing has covered. We are available throughout all suburbs of the Sutherland Shire at all hours of the day, give us a call today on (02) 8599 4593 and speak with one of our gas fitting professionals.
Looking for another plumbing service from Damien McEvoy Plumbing? Click here to go back to Plumber Sutherland Shire