Water heaters have become an important fixture in Sutherland Shire homes. Basically, they allow you to shower and freshen up and never have to worry about running out of hot water. Cold showers are the worst! Water heaters also provide hot water when your laundry requires it as well as for general house cleaning purposes.
However, due to the normal wear and tear process which water heaters go through, wrongful use, or perhaps poor maintenance of the appliance, can cause your water heater to malfunction and need eventual repair and possibly water heater installation or replacement.
When your water heater breaks down, it is recommended you leave the task of fixing them to professional water heater service experts.
Common Water Heater Troubles and Concerns
Professional water heater service experts in and around Sutherland Shire are the best specialists in the field to take care of your water heaters. If you are experiencing any of these common water heater troubles, it may indicate that you need their services:
Improper heating
When your water heater is not heating the water to the desired temperature or not heating at all, it can be a frustrating experience. This issue can be caused by a variety of factors, including a malfunctioning thermostat or a faulty heating element.
Rust-colored water
If you notice rust-colored water coming out of your hot water tap, it can be a sign of corrosion within your water heater tank. This can be caused by the buildup of sediment and mineral deposits over time.
Unusually high-pitched noise
A water heater that produces an unusually high-pitched noise can be a sign of mineral buildup or a faulty heating element. It is important to address this issue promptly as it can lead to more serious water heater issues down the line.
Inconsistent water temperature
If you find that your hot water is either too hot or not hot enough despite adjustments made to the thermostat, it can be a sign of a malfunctioning heating element or thermostat. This issue can be easily resolved by a professional water heater service technician.
Water leaking around the water heater
If you notice water leaking around your water heater, it is important to address the issue immediately as it can lead to water damage and mold growth. The leak may be caused by a faulty valve, a damaged tank, or a loose connection.
Whatever the sources of the problems with your water heaters in your Sutherland Shire home, you should trust the expert hands of the hot water heater repair service technicians to do the job correctly.
Presented here are reasons why you should trust in the experts despite the appeal of performing DIY water heater repair.
4 Advantages of Hiring a Professional Water Heater Repair Technician
1. Professional Water Heater Repair Technicians Can Guarantee Speed, Accuracy, and Efficiency on the Job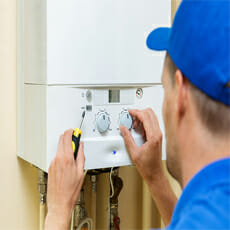 Whenever issues or problems with your hot water arise in your Sutherland Shire home, it can truly be inconvenient. Choosing to call on the services and work of trained and skilled water heater repair technicians will make the repair job go much quicker.
In addition, these experts have the skills, experience, and tools necessary to diagnose and fix the problem accurately and efficiently. They follow appropriate electrical and plumbing protocols and regulations to ensure that the water heater repair job is done correctly.
On the other hand, DIY repairs can take up a lot of time and may not be done correctly, leading to further damage and even higher repair costs.
2. They Can Also Provide Quality Workmanship
One of the key advantages of hiring a professional water heater service technician is the quality of workmanship that they provide. Professional technicians take pride in their work and are committed to providing the highest quality repairs possible. They have the knowledge, training, and experience needed to diagnose and repair a wide range of water heater problems, and they use the latest tools and techniques to get the water heater repair job done right.
When you hire a professional technician for your hot water heater repair needs, you can rest assured that the repair work will be of the highest quality. These technicians understand the importance of a properly functioning water heater and will take the time to ensure that all water heater repairs are done to the highest standard. They will use high-quality parts and materials, and will stand behind their work with guarantees and warranties.
In addition to providing high-quality repairs, professional water heater service technician have the ability to quickly diagnose and fix problems. These technicians have the experience and training needed to quickly identify the root cause of any issues with your water heater and develop a plan of action to address the problem. This means that you can get your water heater back up and running quickly, minimizing the disruption to your daily routine.
3. Water Heater Repair Companies Offer Warranties, and Their Specialists Are Bonded and Insured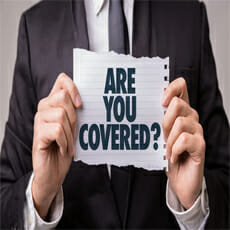 With water heater repair companies, you will be covered by a warranty, guaranteeing the water heater repair job is done right.
In the event that your water heater at home may act up again even after the repair, you can always call back your choice of Sutherland Shire water heater repair technicians, and they will inspect your appliance again for another diagnosis of any further and more damaging problems.
Also, these repair technicians are bonded and insured, meaning that they have insurance coverage that protects you and your household in case of any accidents or damage that may occur during the water heater repair job.
Related post: Does Homeowners Insurance Cover Plumbing Issues?
4. It Is for Your Own Safety, as well as the Safety of Your Household
It takes a considerable amount of power to operate a water heater. Therefore, they are connected to high-voltage electrical lines. So you will need repair experts who have sufficient knowledge of handling tasks that involve electricity. This is very crucial in that the slightest error may cause problems for the water heater system or may even result in an electrical fire.
Get Your Water Heater Repaired by the Experts
If your hot water heater has stopped working or is not heating water efficiently, it can be a frustrating experience. The good news is that you don't have to suffer through cold showers or limited hot water supply anymore. At Damien McEvoy Plumbing, we offer professional water heater services that can restore your hot water supply in no time.
Our team of experienced and licensed plumbers have the expertise to repair all types of hot water units, including conventional tank models and tankless water heaters. We understand the inconvenience of having a faulty water heater and we strive to provide timely and reliable repair services to ensure that your hot water supply is restored as quickly as possible.
We use the latest equipment and technology to diagnose the problem and provide an effective solution. Our technicians will assess the problem, provide a detailed explanation of the issue, and offer a range of repair options that best suit your needs and budget.
We also offer emergency water heater repair services, available 24/7, because we understand that hot water emergencies can happen at any time. Whether you need a minor repair or a major overhaul, our team is always ready to help.
At Damien McEvoy Plumbing, we are committed to providing high-quality workmanship and exceptional customer service. We take pride in our work and always strive to exceed our clients' expectations with every job we do.
If you need water heater repair company in Sutherland Shire, don't hesitate to give us a call at (02) 8599 4593. We offer free consultations and competitive pricing, and we'll work with you to find the best solution for your hot water needs.