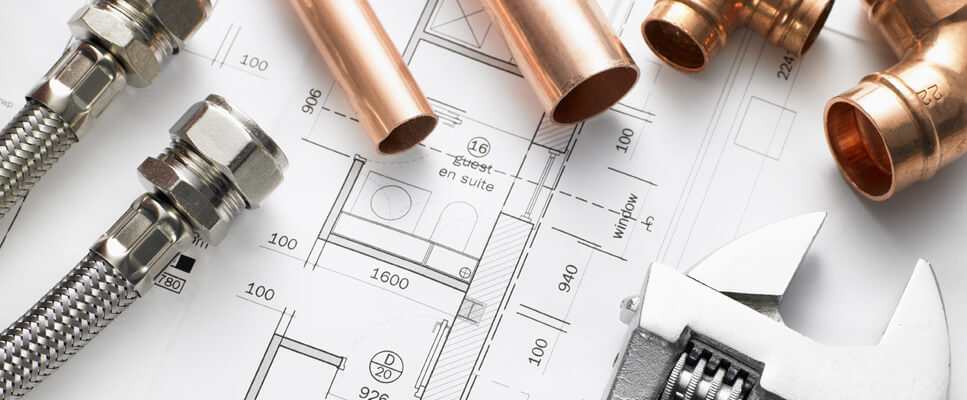 Sydney Residential Plumbing Services
Damien McEvoy offers affordable and reliable solutions for every house or apartment. Our domestic services are listed, backed by our guarantee of quality tradesman ship. Enquire today about our maintenance services to ensure your needs are met. Getting the best residential plumbing services is important. While there are many providers in the market, you need to be sure the company you choose is fit and reliable for the job.
24 Hour Emergency Plumbing
Since bathroom emergencies like broken pipes and overflowing floor wastes come out of the blue giving no warning signs, a problem could arise at any time of the day or night. Damien McEvoy is more than happy to accommodate any of your troubles, our dedicated 24 hour on call staff will be at your doorstep in a hurry to quickly stop that leaking tap or blocked toilet.


Damien McEvoy Plumbing has staff that are available around the clock 24/7.
Pipes can burst at any moment, we understand the demand throughout Sydney for a constant team to be on standby for any of your emergency leaks or blockages.
All of our vehicles are fitted with parts to solve any of the possible problems you may encounter in the early hours of the morning.
Dedicated emergency staff ready to take your call any day, any time of the week.
Drain Cleaning and Clogged Drainage Systems
Blocked drains in Sydney one of the most sought after services by our clients, kitchen drains are notorious for clogging all the time, due to the passing fats and detergents getting caught in the "P" traps designed to keep a water seal.
Bathroom sinks are the next victims of clogging, our tradesmen will cleanse the drains to make them work as if they were brand new, in some cases new PVC piping may be essential for best results.
Blocked shower drains can turn from a small problem to an extremely tedious one if it not unblocked right away. The water will not only start to build up in the shower but the baths and sinks will to become affected and begin to overflow.
Drains that are left blocked for too long begin to emit foul odours .We will have  a specialist drain technician on the job right away to clear up all of your blockages to give your property a completely flowing water system.
Quite often tree roots can be found to have grown towards your waste which will create a blocked sewer pipe. In outdoor cases some may find it difficult to find exactly where the issue is coming from, fortunately we have a pipeline video inspection appliance which our tradesman have been trained to use for these particular occasions. Using this device we can save you time and money by locating and resolving the issue in no time at all.

Our Electric Eel (Plumbers Snake) is another one of our best machines that we use to clear tree roots or any other debris caught in your pipework system. This will restore your drainage to full working condition with powerful flushes.
Pipe Relining and Sewer Repair Services
At Damien McEvoy Plumbing, we are always striving to bring residents of the Sutherland Shire the latest and most innovative plumbing solutions. We are introducing to you an exciting new repair service, pipe relining. Pipe relining is set to change the way we repair and service your cracked or broken drainage pipes. If you need to have your drain pipes replaced, repaired or serviced, chances are our specialised plumbers can utilize this great new relining technology to make the whole process run smoother.
Hot Water and Maintenance
Water heaters are a basic requirement in the modern homes and installation may not be as simple as it is made out to be.
Trained for all types of installation, Storage or Tankless
We offer full consultation to all of our clients to make sure you receive the most appropriate tank.
Tank installation and constant maintenance is offered by our staff with our usual quality finish. 
We are available to service any hot water heater emergency at all hours of the day.
Experience with all leading brands including Rheem, AquaMax, Dux, Rinnai & Bosch.
Damien McEvoy Plumbing can service Gas, Electric, Heat Pump or Solar, all makes and models, you'll never be left without heated water.
Commercial water heating solutions are also available. We maintain and install commercial water heaters and boiler units across Sydney and will be able to provide you with a cost effective solution for your business.
Also Read: Is Your Tap Water Brown?
Kitchen Renovation & Fit Out
The look and feel of your kitchen is one of the main things that gives your home the cosy feeling, we have a reputation of delivering such results.
Modern kitchens are such a talked about point in house sales these days that you cant afford to list your home on the market without a few touchups.
Our previous clients have reported added value after a complete kitchen redesign when listing their property on the market.
Dedicated designers that can work with you to achieve a plan that suits your needs and looks a class above the rest.
Providing custom plans for all of our clients to meet their needs to produce the most breathtaking results.
We can work to your budget and provide you with many different options depending on how much money you are willing to spend.
Gas Conversion, Installation & Maintenance
Almost everyone depends on gas for heating these days, a huge percentage of the newly built homes require residential gas installation services. It only serves to explain how important these services are to residents. Unfortunately, not anyone can become a licensed gas fitter. It is a small reserve of experts who have been trained and certified to install, maintain, repair and test natural gas lines, its appliances and equipment. It is very beneficial to hire a tradie who is competent in both plumbing and gas fitting as the planning stage of the job will be coordinated much easier, apart from planning advantages Damien McEvoy Plumbing will always give you a discount for choosing them.

Our Gas-fitters can provide you with;
Gas heating – professional installation for your home or business all year round.
Gas oven installation – Enjoy the benefits of cooking with gas with our quality gas oven installations. Copper piping or plastic tube fit outs available depending on your needs.
Gas hot water – Constant flow of hot water throughout your household.
Gas leaks – very dangerous and should be dealt with immediately. Our gas fitters have equipment used to track and locate any gas leaks. Leak are quickly fixed to avoid any danger to you or your family. DMP will then double check for any further leaks before leaving your business or home before to give you added peace of mind.
Appliance Installation and Repairs
Dishwashers are a life saver in the home, let one of our fine tradesperson install your new machine properly so that you don't have any further issues with leaks or drainage.
In-wall Cistern Installation is becoming one of the more frequent services that we offer in the Sutherland Shire. Many homeowners want their bathrooms to have the modern feel and look, with the addition of such a flushing device your en suite is sure to stand out from the rest. Damien McEvoy employees have all had experience with such systems and will leave a great finish on your cistern.
Our trained professionals can install and repair any and all of your Kitchen and Bathroom appliances, give us a call today for more information.
Bathroom Renovations & Fit-Outs
Your bathroom is one of the most frequently visited rooms in your house.
There are huge benefits of renovation and the most important one is that the value of your property drastically increases.
Planning the layout of your bathroom is an exciting and tiring project, Damien McEvoy Plumbing specialises in modern design and installation.
Competent with all fixtures and appliances including the latest free standing plunge baths, dual mixing taps and in-wall cisterns for the modern look.
Our Certificate IV contractors are familiar with all of the Australian Standards so that all work is within the required permits, on project completion we will inspect the system to make sure everything is working properly and is up to code.
Commercial Kitchen Maintenance


Able to provide you with a preventative maintenance program so as your kitchen and its equipment are always trouble free.
Our specialist maintenance experts hold an extensive range of skills that are used only for commercial and industrial cooking and cleaning appliances.
Staff that are specially qualified in gas, electrical and refrigeration which is what makes them experts in the maintenance field.
Need a Plumber in the Sutherland Shire? Check out some of our serviced areas.