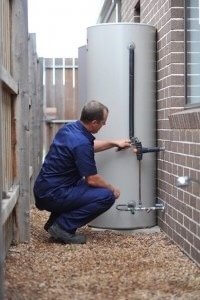 Damien McEvoy plumbing is the leading hot water replacement and repair company in the Sutherland Shire area. Our plumbers have more than 10 years of combined experience installing water heating systems and have been trained to work with each and every possible heating system on the market. From electric to gas water heating systems, providing both instantaneous and storage tank type units. Whether your current system has begun leaking or you are looking to upgrade to a modern energy efficient system, Damien McEvoy Plumbing has the solutions to keep you out of trouble and warm in the cold winter months.
Hot Water System Maintenance and Repairs
Is your water heating system leaking? If your hot water system stops working, we are available to provide assistance 24/7 to service any maintenance issues you may have including any leaks, power malfunctions or water temperature issues. Most water heating services require periodic maintenance to ensure they are functioning efficiently and that they stand the test of time. Our hot water team provide constant check-ups for clients in the Sutherland Shire upon request to ensure you are getting the most out of your hot water system.
Instantaneous Systems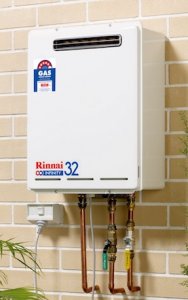 These tend to last longer and save space compared to storage systems, they are often more expensive to purchase, than the traditional tank style system. These instant water heating units will provide unlimited tempered H2O at any time of the day or night.
Storage Tank Systems
Stored water heating tanks are the most common type used in Australia. Storage tanks last for between 8-10 years, they are significantly cheaper to run than instantaneous systems as they can be run on off-peak rates. The size of your household and your hot water usage will determine the size of the system you will need, and our experts can help you decide which works best for you.
Electric Hot Water systems
Electricity run systems tend to be the cheapest to install and purchase, they are however the most expensive to run due to increasing electricity rates. Leading water heater supply companies are now working to produce energy efficient systems, as these systems become more energy efficient the running cost of electric style systems has decreased. As further innovations are made to reduce our carbon footprint you can be sure that the operating cost of an electric system will decrease.
Water Heater Replacement Service
Has your system stopped working or begun leaking? Most systems have a life span of around 10 years if they are kept in good condition. Our plumbers offer complete removal and installation services as part of our Sutherland Shire plumbing service. If you are planning to convert your electric system to solar or even to an instantaneous gas system we have been trained to carry out all changeover following Australian Standards. We can also provide the most up to date advice on energy efficiency ratings to save you money and lower your carbon footprint.
We are trained and certified to install all types of heating units including instant gas systems, electric heating systems and the older storage tank units.
Installation and Replacement Services
Give us a call on (02) 8599 4593 for a free consultation to find out how we can help you. Our team will provide a free comprehensive consultation so that you can understand which product is best suited for you and your family.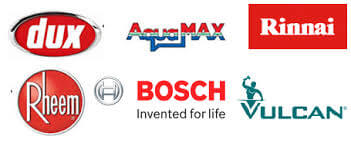 Our team will discuss your heating needs with you, so that we can explain how each of the products can benefit you. We have been trained to fit and maintain all of the leading systems including heaters supplied by Reece, Rheem, Rinnai and Aquamax. We guarantee our workmanship and will ensure that you have your tempered water up and running as soon as possible.
Can You Assist In Water Heater Sizing?
Our plumbers have been trained to not only service and repair water heating system, but they also provide the best advice on choosing the most appropriately sized system for your home or business. Many plumbing companies will simply install the cheapest hot water system in the hope of keeping customers happy with the initial cost. However, there are many factors that need to be considered before purchasing and replacing a heater.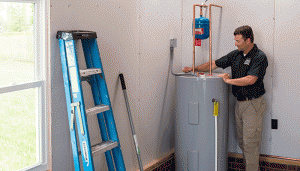 When the team from Damien McEvoy Plumbing arrives at your Sutherland Shire home or business we ask all the necessary questions like; What types of energy are available, Gas, Electricity, or Solar? How many showers will be running at once? Do you take showers simultaneously in different bathrooms? Is the bath used as frequently as the shower? Does the washing machine use tempered water, while family members are showering? Will the dishwasher use hot water while showers or baths are in use?
These are just a few of the questions our plumbers will ask when we come out to replace or install a hot water system in the Sutherland Shire. After asking these questions we look into the most appropriate system for your home or business and work to your set budget and any energy standards that you would like met.
Why choose Damien McEvoy Plumbing?
No matter whether you own an apartment, a house or commercial premises, our experienced team have the tools and experience to satisfy all of your hot water needs. Our staff are all fully licensed and insured, and all the workmanship is guaranteed. For a quick repair or a free consultation, give us a call on (02) 8599 4593