Most emergency plumbing jobs cost $80 to $135 per hour, but costs can vary depending on the time of night, material costs, and the type of emergency you need help with.
Damien McEvoy Plumbing can provide you with an estimate for plumbing entirely for free if you call so you can avoid hidden costs and know what to expect before the work is done.
How Much Does a Plumber Cost Hourly?
The hourly cost of a plumber can vary depending on the region and the skills of your plumber, but Sydney rates range from $50-$200 hourly before parts.
Master plumbers and emergency plumbers will usually charge higher prices than just licensed plumbers.  
Factors That Impact Emergency Plumbing Costs
In most cases, you will have to pay more than the per-hour rate for a plumber. Additional expenses arise when you need parts, a plumber to come quickly, or assistance during off-hours.
1. Materials Used
A plumber's materials for a job often fall back onto the homeowner. If you need new piping or brackets or need to replace plumbing fixtures, you will need to pay for these parts in addition to the hourly rate that your plumber charges.
Some materials costs can be very high. If your water heater breaks, fixing or replacing it can be costly. Other things, like small leaks, will have very low parts costs. 
2. Time of Day
After-hours emergency plumbing job costs are usually much higher than costs during business hours. Most plumbers also charge extra to show up on short notice, as they may have to be late for other customers to accommodate your plumbing emergency. 
3. Type of Emergency
Plumbing emergencies have different prices and costs, depending on the skill and time it will take for each fix. For example, unblocking a toilet generally costs much less than fixing a broken pipe.
Here are some plumbing jobs from most to least expensive: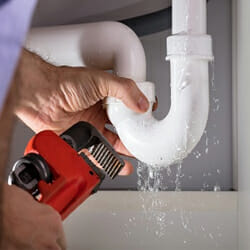 Unblocking a toilet

Fixing a leaking pipe

Repairing a faucet

Replacing a burst pipe

Fixing a gas leak
Note that some fixes may not adhere to their spot on this list. For example, fixing the main sewer line may be more expensive than fixing a small leak. 
4. Call Out Fee
Before your plumber begins plumbing services, you may ask them to come out and estimate the cost of repairs. In most cases, plumbers will charge a call-out fee to provide you with an estimate. If you decide to do the service, the call-out fee will often be deducted from the final cost. 
Read More: How Much Does Pipe Relining Cost
How to Keep Your Plumbing Prices Down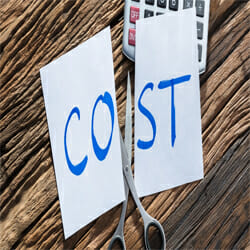 Ideally, you won't have to endure a true plumbing emergency in your home. You can prevent significant issues by performing regular maintenance and repairs. Water Heaters should be drained of sediment and buildup yearly.
You should also check your pipes for potential minor leaks every few months. By following some helpful tips to prevent plumbing emergencies, you can avoid the stress and expense of a major plumbing problem.
You may also save money by understanding when you truly need an emergency plumber. Fixing clogged toilets or drains can often wait for business hours, while gas leaks must be addressed immediately. If you have an emergency, contact a plumber sooner rather than later, as you may save yourself money in water damage and extensive repairs.
If you need plumbing services that provide regular maintenance and repairs. Check these links below: 
FAQs
How Much Do Most Plumbers Charge Per Hour?
Most plumbers charge between $80 and $135 per hour, depending on your region, the notice you can give your plumber and the time.
An emergency plumber will likely charge on the higher end of these costs, while a scheduled repair will cost much less. Plumber costs may also be affected by the location they need to work in (such as tight corners) or the tools they need. 
Do Plumbers Charge For Estimates?
Most plumbers will not charge for an estimate during regular hours.
Emergency plumbers may be able to provide you with a general estimate over the phone, but exact costs will vary. To get a full appraisal, a plumber will have to come to your property and look at the problem, in which case they will charge a call-out fee.
Why Do Plumbers Charge So Much?
Plumbers charge so much because of their years of gaining expertise and training.
In Australia, a plumber needs to complete four years of an apprenticeship to get a license, so they charge additional money to account for their training. Plumbers may also charge more money during odd hours.
Final Thoughts
An emergency plumber usually charges a higher hourly rate outside of normal working hours. Emergency plumbing costs can be expensive, but you can call and get a general estimate before we send someone out so you know what to expect. 
You can keep yourself from hiring emergency plumbers by taking good care of your plumbing system and having a plumbing company perform regular maintenance. 
If you have a plumbing emergency, Damien McEvoy Plumbing can provide emergency plumbing service from a licensed plumber any time of day or night; just call (02) 8599 4593.