Why Choose Us?
Our team here at Damien McEvoy, you are reliable, trustworthy and have a genuine passion for their work. We pride ourselves on offering the most competitive emergency plumbing service, 24 hours a day, 7 days a week. Each individual within our team has received the best training and is constantly kept up-to-date with the latest specifications in safety standard.
Our pricing is upfront, there are no hidden costs or phase even if we do find a mishap or something unexpected while completing your job. We have a great reputation in the Sydney area and take pride in giving the best service and value for money. Book an appointment today or call us on (02) 8599 4593 to book a local plumber today.
Emergency Plumbing Sydney
The Emergency plumbing team here at Damien McEvoy Plumbing are always ready a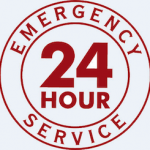 nd have an outstanding reputation amongst Sydney business owners and homeowners for providing the quickest response emergency service, give us a call on (02) 8599 4593 today. Our team understand the need for an around the clock plumber throughout the whole of Sydney. We have a dedicated team ready to come to your rescue at all ours of the day, there will be a fully qualified plumber at your doorstep in no time.
Unlike some other Sydney plumbing companies we stick to the time frame that we provide you over the phone and will show up on time in quick, professional manner to rectify any of your burst pipes or overflowing water closets.  There is no use in putting off a call to a plumber for the morning if the damage to your property will cost your more time and money to fix in the long run.
General Maintenance Plumbing Sydney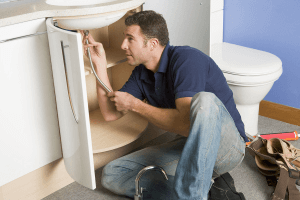 Our general plumbing team is always on the road and ready to answer any of your needs, the team are equipped with the best tools in the business. There is no job too big or small for our plumbers, we are constantly changing tap washers and vanities throughout the suburbs of Sydney. Our work trucks are all stocked up with common hardware, fittings and fixtures so that when we arrive at your door we can guarantee we have a solution to your problem whether it be a blocked or overflowing toilet or a leaking roof. Keep in mind our general maintenance services double as a complete emergency plumbing service for any of your needs around the clock.
Water Heater Installation Sydney
Damien McEvoy Plumbing are always on call to maintain and repair your hot water systems. Homeowners are quick to forget important the role of a water heating system in everyday life. Our tradesmen have the skills and tools necessary to have all types of systems – Gas, Heat Pump, Solar, Electric back in working condition in no time at all.
Installation of new water heaters is no issue either, we are happy to provide you with a quote before starting the job and arrange for the delivery of the new heater and disposal of broken hot water units.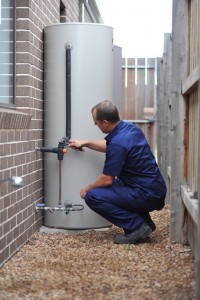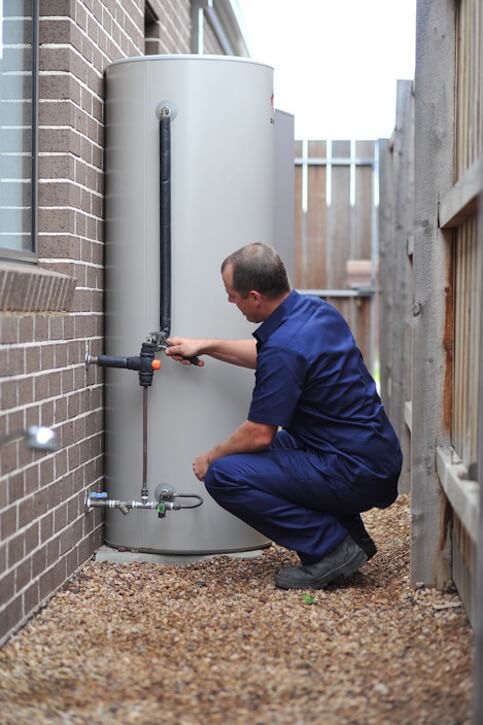 Not sure which heater is best suited for your property? Our plumbers have years of experience installing all types of water heating systems and know exactly what type of heater your household needs. We always take into consideration the needs of your family, the amount of hot water used daily and any water bill requirements you plan on meeting. Give our friendly staff a call today to arrange a meeting with our hot water specialist and get your new water heating system installation underway.
Providing Hot Water Solutions across Sydney
Emergency hot water repairs and water heater replacement
Electric hot water installation and repair
Solar hot water installation and repair
Gas hot water installation and repair
Heat pumps installation and repair
Commercial hot water installations and repairs
Thermostatic mixing valve (TMV) installation, servicing, and repairs.
Stormwater Pipes and Drain Blockages Sydney
Our plumbers have seen it all from Collapsed and Broken Drains, Blocked Drain (usually thanks to tree roots and other foreign debris) to Cracked and Broken Clay pipes. Our team are always equipped to unblock and fix any draining issue that you present them. We have the best technology on the market ready to service your waste water system. Our CCTV Drain Inspections allow us to see live visual footage of the problems underground and determine exactly what is happening in the pipework. Using this device we are able to pinpoint the exact location of the problem saving you ti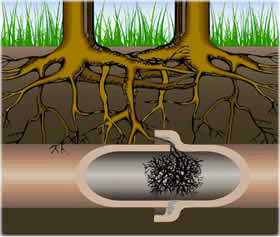 me and money.
Tree roots are the most common cause of blocked drains throughout Sydney. The Roots generally enter drains and older pipework from cracked joints in the line and lead to a restricted flow, in turn resulting in blockages upstream in your kitchen or bathroom.
Pipe Relining Technology – Clay pipes have a strong tendency to collapse and break, they also allow tree roots to enter easily. We offer a complete pipe relining service that is much cheaper time effective solution to excavating your property and replacing the whole piping system. Our relining service comes in handy when we have detected cracks and leaks under your driveway or swimming pool or other constructed areas.
Damien McEvoy Plumbing provides all types of plumbing services for homeowners and businesses across all suburbs of the City of Sydney. Some of the main locations we service can be found below, we are always on the road and happy to fix any of your plumbing issues no matter where you are located.
Alexandria
Annandale
Barangaroo
Beaconsfield
Camperdown
Centennial Park
Chippendale
Darlinghurst
Darlington
Dawes Point
Elizabeth Bay
Erskineville
Eveleigh
Forest Lodge
Glebe
Haymarket
Millers Point
Moore Park
Newtown
Paddington
Potts Point
Redfern
Pyrmont
Rosebery
Rushcutters Bay
Surry Hills
Sydney CBD
The Rocks
Ultimo
Waterloo
Woolloomooloo
Zetland